Small steps or a giant leap for Wenyen Gabriel this season?
Wenyen Gabriel, a veteran?
That's where Kentucky basketball is going into the 2017-18 season. Gabriel is all of a sophomore but he'll be counted on to help lead a young team to the promised land as the closest thing this team has to an experienced player.
The Cats Illustrated staff previews Gabriel's season below.
Try Cats Illustrated FREE for 30 days with this limited time trial offer!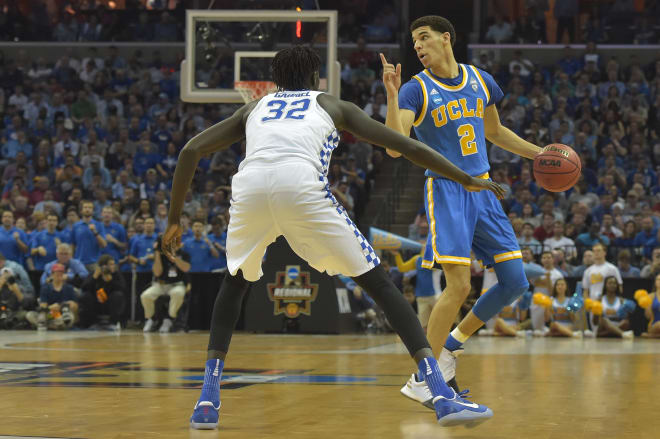 PLAYER PREVIEW SERIES
Related: How 'SGA' will make UK better
Related: Can Quade Green lead Kentucky to a championship?
Related: What kind of player will Hamidou Diallo really be?
What did you think about Wenyen Gabriel's performance in the preseason?
T.J. Walker, Basketball Recruiting Analyst: Gabriel's exhibition games were good, not great. It looked awfully similar to when he was on during his freshman season. A nice role player, not a star but no slouch. The scary thing that UK fans remember was Gabriel went missing towards the end of SEC play and was nowhere to be found come postseason play. If Gabriel can play like he did in the exhibition games great, but there will always be concerns about slumps.
Jeff Drummond, Managing Editor: I thought it was strong and backed up what John Calipari had been saying about him being a different player during the off-season. Gabriel looked more assertive and confident to me, which is to be expected for a UK player with a full season of experience under his belt. I liked how he shot the ball from the 3-point arc. The Cats really need a couple more guys to step up and show they can do that consistently to keep opponents from sitting back in a tight zone.
Justin Rowland, Publisher: Inconsistent but not so much that it would be too concerning, given that he doesn't have to be a big scorer every night. Gabriel started pretty strong against Thomas Moore, took a step back against Morehead State, and finished with a great game against Centre College. The rebounding was pretty solid throughout (more than eight per game on average) and the offensive rebounding, which speaks to his reliable energy, is always going to be there.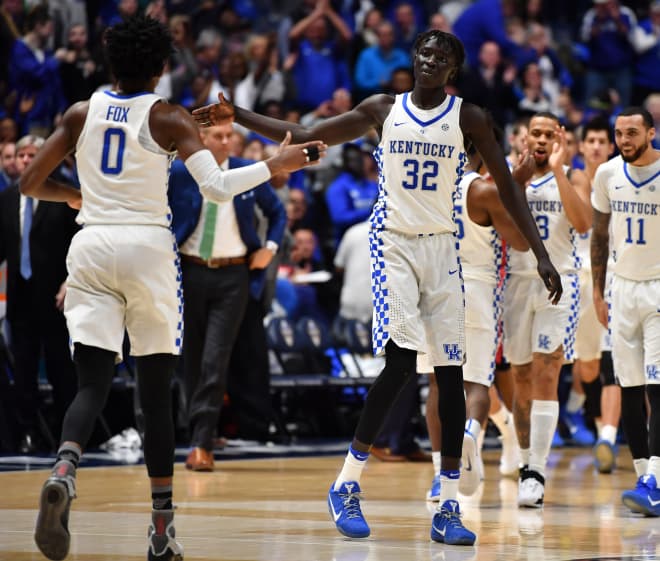 How do you think he helps Kentucky in the 2017-18 season and what role does he play on the team?
T.J. Walker, Basketball Recruiting Analyst: Gabriel will be a role player and veteran on this UK team, but both will be incredibly important roles. He will need to keep the team together when things are going badly, and keep the young Cats grounded when things are rolling. He will have games where UK may not win without his contributions, and other games where you forget he's on the team.
Jeff Drummond, Managing Editor: It will be interesting to see if Gabriel opens the season as a starter or fills more of a sixth-man role. He and Kevin Knox on the floor together give the Cats perhaps the longest, tallest wing duo in the country when they play four-out, one-in. I've always looked at Gabriel and thought he could be a great defensive player, but we haven't seen that part of his game develop yet. Will he be more active with deflections and blocked shots? If so, he's going to play top five minutes on the team regardless if he's a starter or reserve.
Justin Rowland, Publisher: As an offensive rebounder, night in, night out. The team will not be struggling for energy often when he's on the court. He was 4/9 from three-point range in the preseason and he's one of the reasons I think this Kentucky team could be better from long range than people think. There aren't a lot of great shooters, but there are a lot of shooters between capable and good (like Gabriel). He's still more of a niche player than a star and that may never change while he's at Kentucky but that's okay.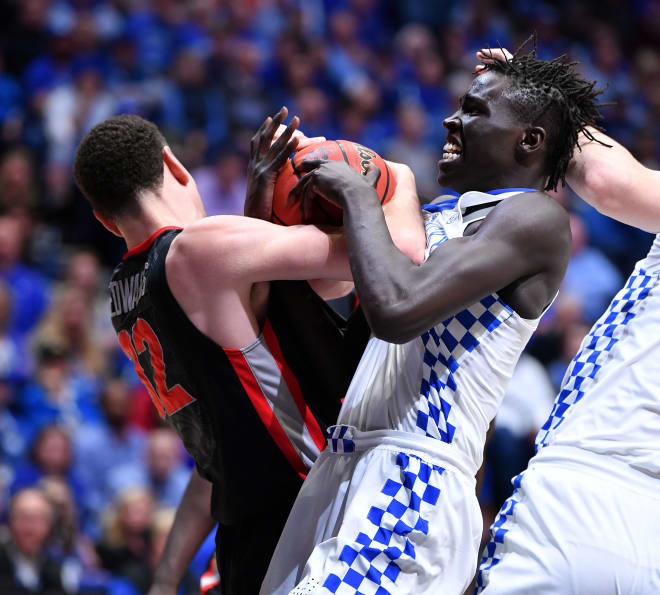 What do you believe is his ceiling and his floor?
T.J. Walker, Basketball Recruiting Analyst: Gabriel's ceiling isn't as high as others on the team, but watch his progression as a three-point shooter and rebounder. His outside shot has improved, but UK will really need him as a rebounder. If he can do both those things that will be huge for the Cats. His floor is last February and March. If he becomes wildly inconsistent again he will find himself on the bench.
Jeff Drummond, Managing Editor: Gabriel has the size and skills to flirt with a double-double every time he steps on the court. If he comes close to that -- say, 9.5 points and 7.0 rebounds -- UK is going to be much better than some of the preseason prognostications. Weight and strength are still a concern that could cost him minutes. There were times in the exhibition games when you wanted to see him explode and attack the rim with a dunk but instead tried to lay the ball in softly and missed. At those times, I don't think he realizes how good he could really be. He can't afford that, either, when he's battling talented guys like Kevin Knox, PJ Washington and Hamidou Diallo for playing time.
Justin Rowland, Publisher: At his best, Gabriel gives Kentucky more versatility at both ends of the court and helps punish opponents on the glass, leading to second chance points and quick breaks the other way. In a worst case scenario his shot falters, he struggles playing around the rim and the defense is suspect. But because of his defensive versatility, his reliable energy and what we know he'll bring game in, game out, I think we know pretty well what UK will get from Gabriel. There may be a couple of 20 point games and there will likely be a couple when he barely registers in the scoring column, but it'll average out to a quality season.
Try Cats Illustrated FREE for 30 days with this limited time trial offer!