COMMITMENT: Cats land high-upside tight end
Kentucky's football program continued its red hot recruiting run today with a commitment from three-star Lima (Ohio) tight end Keaton Upshaw.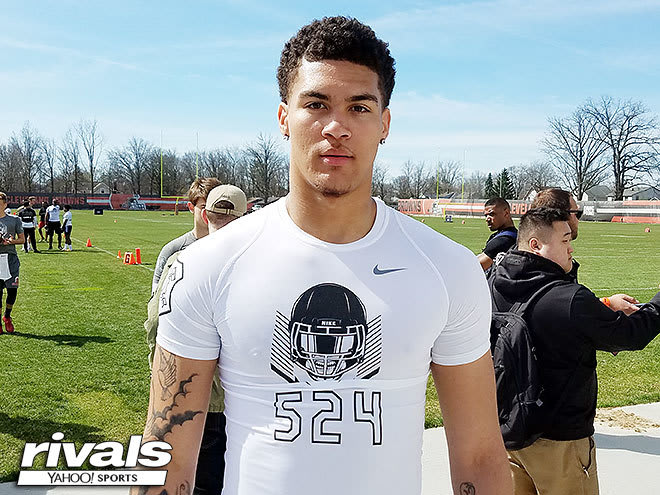 Upshaw's commitment nets Kentucky 75 points in the Rivals.com team rankings formula, since he's got a 5.6 Rivals Rating on the network's scale. He's Kentucky's second tight end commitment from the Class of 2018. Brenden Bates, also of Ohio (Archbishop Moeller in Cincinnati), was the first.
Upshaw is a 6-foot-7, 215-pound project as a tight end. While Bates is more of a traditional, in-line pass-catch option as a tight end, Upshaw is coveted as more of a pass-catching hybrid who can exploit the middle of the field and cause matchup problems with slower linebackers or smaller defensive backs.
CatsIllustrated.com first projected Upshaw's weekend commitment to Kentucky based on what sources were saying. Upshaw has been considered a heavy Kentucky lean ever since the Wildcats became interested and involved in his recruitment weeks ago.
Stay tuned to CatsIllustrated.com for much more on Upshaw's commitment.