Cavon Butler committed to UK even though he's never visited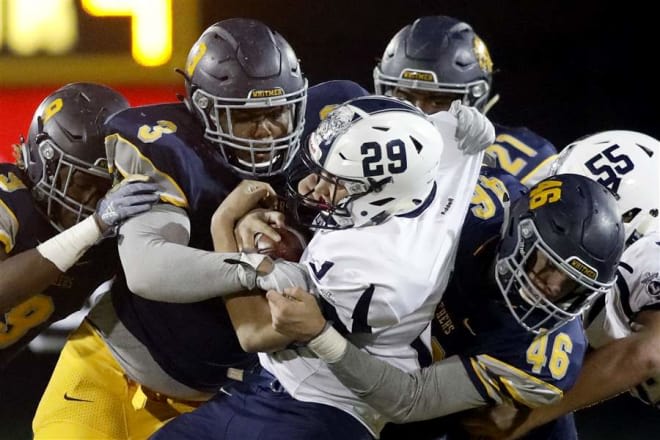 It has almost always been common practice for a football recruit to visit a school before committing. There have been exceptions, but usually when the player lives a long way from the school and wants to lock in with his best option quickly.
In recent years it has become more common for players to visit a school three, four, five or more times leading up to a decision.
Cavon Butler didn't need to do any of that. The defensive lineman from Toledo (Ohio) Whitmer, who tells Cats Illustrated he's currently 6'3 and 274 pounds, committed to Kentucky this week even though he has never visited the school.
"I'm going to be down there a lot this fall, though," Butler told Cats Illustrated over the weekend.
Visit or not, Butler has had no second thoughts about his decision.
"Man, I'm feeling good about this. I'm free," Butler said. "I've had it in my head what I wanted to do and where I wanted to be for almost a month now. I just wanted to commit because I knew I wanted to commit, just to get it out of my head and let other schools know."
Butler's academic situation was up in the air towards the end of his last school year. At that point he wasn't generating much interest from colleges. There was one exception, and that helps explain why Butler made the decision he did.
****** Click here to read the rest of this story, which includes Butler's reasoning for committing without visiting, whether he will visit other schools, which other programs were involved with him, his relationship with Vince Marrow, and a current UK defensive lineman's role in helping to win him over. *******
Go premium at Cats Illustrated and get the entire season for $9.95