The Friday Five: Not all about the stars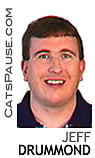 Let's face it. Following college football recruiting is all about the stars. Not the stars who throw and run and catch or the ones who smash the stars who throw and run and catch, mind you, but the stars that appear by their names on national signing day.
We're talking about player rankings. Nothing gets fans more fired up than seeing their team in the hunt for a four-star player. Unless, of course, they're jockeying for one of the rare and elusive five-stars.
We're obsessed with stars. In many cases, we summarily dismiss anyone who's less than three stars, even though the vast majority of almost 3,000 Division I signees are going to be two-star players year in and year out.
Recruitniks have a bad connotation of a two-star player. Whenever they see it, they automatically think "not good" or "What's wrong with this guy?" even though the actual ranking is the baseline or "default" ranking for your typical D-I player. Most prospects are supposed to be two-star players.
I'm not going to tell you that stars aren't important, though. I believe they are. If you look at the programs that are reeling in dozens of four- and five-star players on an annual basis – the Floridas and LSUs and Oklahomas and USCs of the world – you can easily see that type of talent paying huge dividends.
But is it the be-all, end-all?
No. And the best example of that was this year's Sugar Bowl. In this edition of the Friday Five, we take a look at five key players for Utah that helped the Utes crush Alabama 31-17 in the most shocking BCS game of the year. (And, yes, they were all two-star prospects.)
5.
Paul Kruger
– Came to Utah as a 6-foot-5, 235-pound "athlete" out of Orem, Utah, in the Class of 2004 and developed into a 6-5, 265-pound disruptive force at defensive end. Recorded 16.5 tackles for loss and 7.5 sacks as a senior and is now likely to be selected in this year's NFL Draft.
4.
Stevenson Sylvester
– The Las Vegas native came to Utah as a 6-3, 205-pound linebacker in the mold of several of UK's recent signees at the position. He developed into the team's No. 2 tackler with 73 stops, eight tackles for loss and 3.5 sacks this season. He had a particularly good game against Bama, recording seven tackles, three tackles for loss, three pass break-ups and one forced fumble.
3. Freddie Brown -- You won't find a link to Freddie's profile. It didn't exist when he came out of Citrus Junior College in 2003. All the unranked prospect did this year was catch 77 passes for 900 yards and seven TDs. Against the Tide, he hauled in 12 receptions for 125 yards, outshining Bama's stud wideout Julio Jones.
2.
Sean Smith
– Speaking of Jones, this is the man who covered him for most of the Sugar Bowl. Jones had a decent day – seven catches for 77 yards – but not the type of game-breaking plays the freakishly talented freshman was accustomed to making during the course of the season. Smith went from a two-star receiver out of Pasadena, Calif., in 2005 to an elite defensive back. He had nine interceptions and 16 pass break-ups in his two years at the position, and is now headed for the NFL Draft.
1.
Brian Johnson
– Went from lightly-recruited two-star quarterback from Baytown, Texas, in 2004 to the Mountain West Conference player of the year, a Unitas Golden Arm Award finalist and Sugar Bowl MVP after scorching Bama for 336 yards and three touchdowns. He finished his career as the winningest quarterback in Utah history, leading the Utes to wins in 21 of his final 22 games as a starter.
The five recruiting classes that formed Utah's 13-0 season featured 116 signees; 76 of them were two-star prospects. Only four were four stars. None were five. Those classes ranked 61st, 59th, 55th, 71st and 60th nationally. By contrast, Alabama reeled in the 15th, 18th, 11th, 10th, and 1st classes. The Tide signed 35 players rated four stars or better.
Clearly, it's not always about the stars. They may make it easier to have a great season, but they don't ensure anything.
Kentucky coach Rich Brooks put it best on national signing day when he said:
"As always, I'm excited about our signees. There's probably more (ranking) stars behind their names than in some of the past classes, but I will again remind some that a couple of guys who played pretty well for us by the name of Wesley Woodyard and Trevard Lindley had two or less stars behind their names when they came in here. We have a few in that category on this list as well.
"… But we didn't forget what got us here, and that's evaluating talent regardless of how many stars they had by their names."