{{ timeAgo('2021-07-18 22:15:29 -0500') }}
football
Edit
SEC Media Days Monday Preview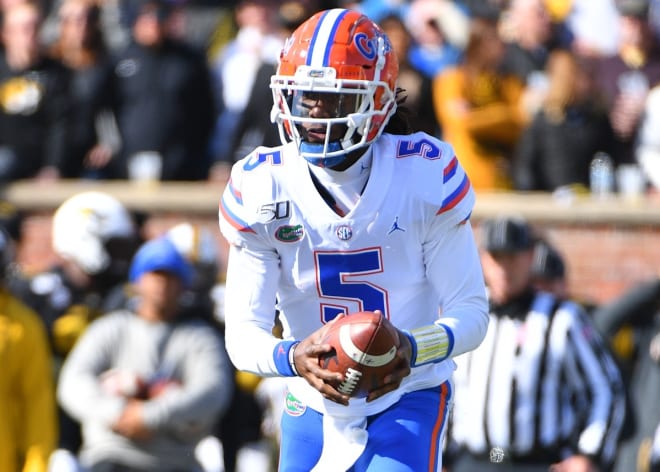 SEC Media Days returns this week after going on hiatus during 2020 and Cats Illustrated will be tracking what goes down in Hoover, Ala., throughout the event.
While the build up for Media Days typically exceeds the significance of what comes out of it — really, it's the start of talking season — talk is what we traffic in here and it's worth spending some time previewing the event.
Here's one broad question for every SEC program going into SEC Media Days 2021. In exploring this topic we'll be previewing much of what coaches and players discuss in Alabama as they look ahead to the upcoming college football season.
We'll break this down by the day each team will take the podium.
Monday's schedule is as follows ...
MONDAY, July 19
FLORIDA
Dan Mullen, LB Ventrell Miller, DL Zach Carter
Will the defense improve enough to offset the expected offensive regression?
Offensive players for the Gators are going to have a huge chip on their shoulders after listening to pundits say, for eight months, that their unit is going to take a big step back. Well, it will be a big shock if there isn't a big step back. Kyle Trask was one of the nation's best quarterbacks and Kyle Pitts one of the best college tight ends we've ever seen. Those two alone guaranteed the Gators would be elite on offense, and elite they were (39.8 PPG, 510 YPG against an all-SEC schedule).
We've heard about Emory Jones' talent for quite a while now dating back to his high school days and this is finally his show. Dan Mullen has used rushing quarterbacks to great success in the past and we'll see more of that this year. But we're not just talking about Trask and Pitts. The Gators also lose Trevon Grimes and Kadarius Toney. Between those two players and Pitts the Florida must replace 31 receiving touchdowns.
Last year's Florida defense was a mess. The Gators allowed 30.8 points per game. They lost to LSU, Florida, and Oklahoma to end the season, surrendering 37, 52, and then 55 points in those final contests. To top that off, UF loses about half of its defensive starters.
The consensus is that the offense can only get worse and the defense can only get better. That seems like smart thinking, but on paper it seems like the offense is set to regress more than the defense is to improve. Perhaps that is why Florida is not regarded as a leading national contender this year.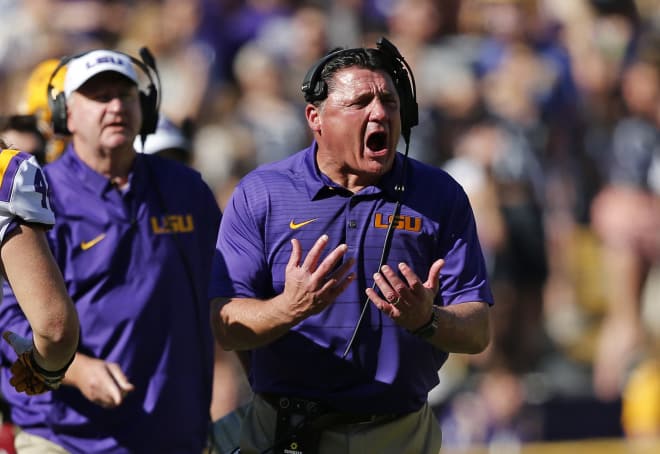 LSU
Ed Orgeron, DB Derek Stingley Jr, OT Austin Deculus
Where is this program going under Ed Orgeron?
Bear with us for a moment. Go back to before the 2017 season. LSU had just hired Ed Orgeron to be its head coach. The only thing anybody knew about Orgeron, for the most part, was that his stint at Ole Miss had ended not so well. The Orgeron hire didn't exactly inspire a lot of confidence.
Perhaps surprisingly, Orgeron went 19-7 over his first couple of years. That's not a world-beater at a place like LSU, but it was fairly promising and far better than some of the worst fears, if you're talking Tiger fans.
Then he simply put together and coached one of the best teams in college football history, winning the national championship with a dominant 15-0 team and an offense that took the sport by storm.
They followed that up with a 5-5 season that could have been far worse, but for a late season rally.
Late last month Orgeron was named as a defendant in a Title IX lawsuit, with an accusation that he did not properly report a rape allegation.
All of that adds up to our one simple question: Where's this program going?
Will it spin its wheels again in a difficult division, winning 7 or 8 games and putting Orgeron closer to heavy criticism in Baton Rouge? Will it bounce back to contend in the West with a manageable schedule? Or will it be something in between?
It will be a big surprise if this team isn't at least in a prestigious bowl game at the end of the season but nobody expects a national title either. Nobody really knows where this program is going under Orgeron's watch.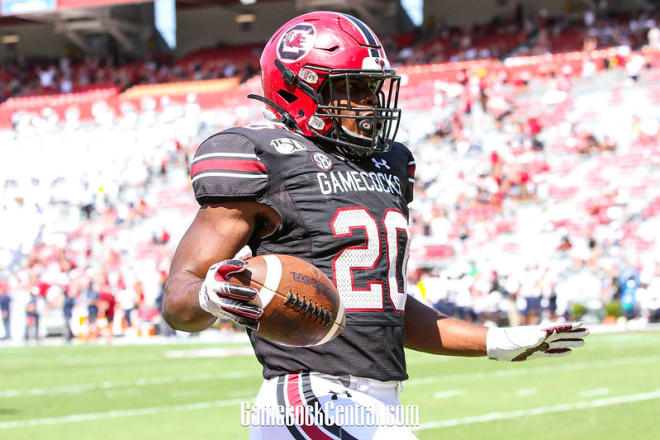 SOUTH CAROLINA
Shane Beamer, TE Nick Muse, DE Kingsley Enagbare
Could things be better than they seem?
On the surface the narrative is simple: Shane Beamer has a big turnaround project ahead of him, even in a less than imposing SEC East.
But couldn't it be true that things are a lot better than they seem?
Last year the Gamecocks fired their coach during the season and had a number of opt outs. Things clearly spiraled out of control at the end of the season with blowout losses to LSU, Texas A&M, Ole Miss, Georgia, and Kentucky.
That was not the South Carolina team that we watched for the first month of last season. Those Gamecocks narrowly lost to Tennessee, were competitive against Florida, and then followed up a drubbing of Vanderbilt with an upset victory over Auburn.
Things fell apart, no question. There's inexperience at quarterback. Shi Smith is gone at receiver. Five of the top eight tacklers are gone.
On the other hand there could be solid defensive line play, most Gamecock offensive linemen return, and also back is running back Kevin Harris, who had 1,138 yards and 15 touchdowns against an all-SEC schedule.
When you look at the schedule a bowl game seems unlikely, but this team should have four or five wins and could be playing for the postseason late in the year. In that context, unlike Vanderbilt, it might not be a total strip down rebuild. If someone with a pulse steps up at quarterback to provide at least solid play this team could be competitive with teams 3 through 7 in the East.