Predicting top remaining players in 2017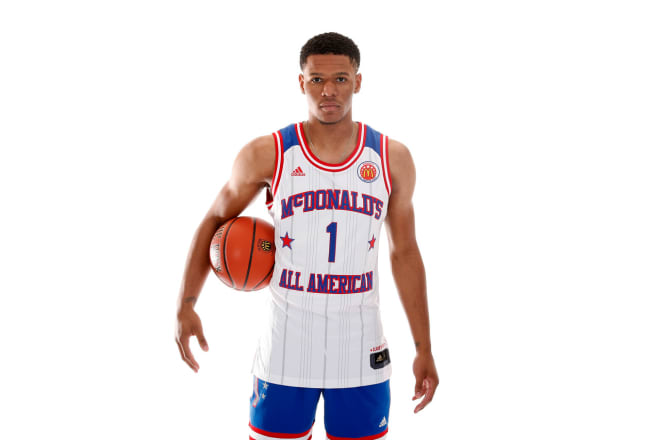 The late signing period for the class of 2017 begins on Wednesday.
Today, Rivals.com National Analyst Eric Bossi and the Rivals team of analysts Corey Evans, Dan McDonald and Krysten Peek take a look at where the top remaining players stand and offer up predictions.

MORE: Bossi's Starting Five | Providence beats out bigger names for four-star
In the mix: Arizona, Baylor, Duke, Kansas and Seton Hall.
Status: The top point guard in the country, Duval has taken visits to all five of his finalists. Speculation much of the way has been that Duke is the team to beat and that Seton Hall could be a sleeper.
Prediction: Duke (Bossi, Evans, McDonald, Peek)

In the mix: Duke, Kentucky, Michigan and Texas.
Status: The top shot blocker in the class of 2017, Bamba has game changing length and defensive ability around the rim. He's visited all four of his finalists and most recent rumors suggest that this could be shaping up as a showdown between Kentucky and Texas.
Predictions: Texas (Evans, McDonald, Peek), Kentucky (Bossi)

In the mix: Duke, Florida State, Kentucky, North Carolina and Missouri.
Status: After being solid with Duke, FSU, Kentucky and UNC for a while, Knox took a visit to Missouri to check out the Tigers and new coach Cuonzo Martin. After the visit the Tigers have picked up steam and could be a dark horse candidate, but can they make up enough ground to land Knox -- who should decide at month's end -- in just a few weeks?
Predictions: North Carolina (Evans, McDonald), Duke (Bossi), Missouri (Peek)

In the mix: Arizona, Michigan State, Oregon, San Diego State and UNLV.
Status: Of the big-timers left on the board, McCoy looks to be closest to deciding, and it wouldn't be a surprise if he announced this week. Though he's considering a handful, he's said he's down to just a few in his mind. Oregon has looked strong for a while, though Michigan State could surprise.
Prediction: Oregon (Bossi, Evans, McDonald, Peek)
In the mix: Arizona, Creighton, Michigan State, N.C. State and Texas.
Status: Though Bowen continues to list N.C. State and Texas, neither is likely a factor. Arizona had been considered a leader for a while, Michigan State is home and Creighton gives him the chance to be a focal point of the offense early on.
Predictions: Arizona (Evans, McDonald), Creighton (Bossi, Peek)

In the mix: Arizona, Connecticut, Duke, Georgetown, Syracuse.
Status: A high-scoring point guard with vision and shifty moves off the dribble that help him overcome a lack of size, Waters just got a release from Georgetown. So far, there's not been much credible information about what direction he may look the second time around.
Predictions: Too early to tell (Bossi, Evans, McDonald, Peek)
In the mix: Georgia Tech, Oregon and Syracuse.
Status: Tucker took an official visit to Syracuse over the weekend and has trips scheduled with Tech and Oregon over the last two weekends of April.
Predictions: Syracuse (Bossi, Evans, McDonald), Georgia Tech (Peek)


In the mix: Arizona, Kentucky, Marquette, Maryland, Oregon and Utah.
Status: Baker initially signed with California but decided to open things up when Martin left for Missouri. He's done in-homes with all of the listed schools and should set official visits soon.
Predictions: Kentucky (Bossi, Evans, McDonald, Peek)