Louisville athlete Jairus Brents announces ten favorites
On Tuesday morning four-star Louisville (Ky.) Waggener cornerback Jairus Brents announced his list of ten favorites.
It was the first time Brents has narrowed the list of schools he's considering.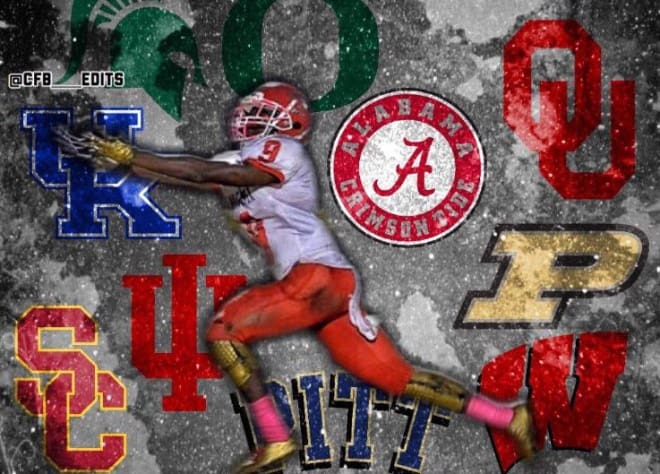 Noticeably absent from Brents' list is Louisville, his home state program.
As the graphic above illustrates, Brents is still considering Michigan State, Oregon, Kentucky, Oklahoma, Alabama, Southern Cal, Indiana, Purdue, Pittsburgh and Wisconsin.
In announcing his favorites, Brents was sensitive to the appearance that came with leaving Louisville off his list. He tweeted the following message:
""As an 8th grader UofL offered me a scholarship. It was my dream come true. I had the chance to represent my city and play where I grew up attending every home game watching my brother Nick Dawson-Brents play for the hometown Louisville Cardinals. As a 7th grader I lost my father who was my rock and I struggled with his loss. During this difficult time in my life I was a freshman at DuPont Manual. Despite a great support system I couldn't see past my loss mentally and I struggled academically and couldn't find the proper outlets to channel my hurt. As a result I was removed from DuPont Manual and my recruitment from the University of Louisville came to a screeching h(a)lt.
"I am blessed to have Coach Johnson who was with me at DuPont Manual and now is my head coach at Waggener High School in my life. He understood what I was dealing with in losing my father and he encouraged me and saw the best in me. Coach Johnson stuck around and supported me as I have matured from being an immature freshman to a captain in my senior year. With his help the unwavering support of my mother, family, and support system I was able to make it out of a dark time in my life. To all the coaches that offered me scholarships to their universities thank you for believing in me and sticking around to see me through my ongoing maturation process."