KU extends scholarship offer to Brandin Podziemski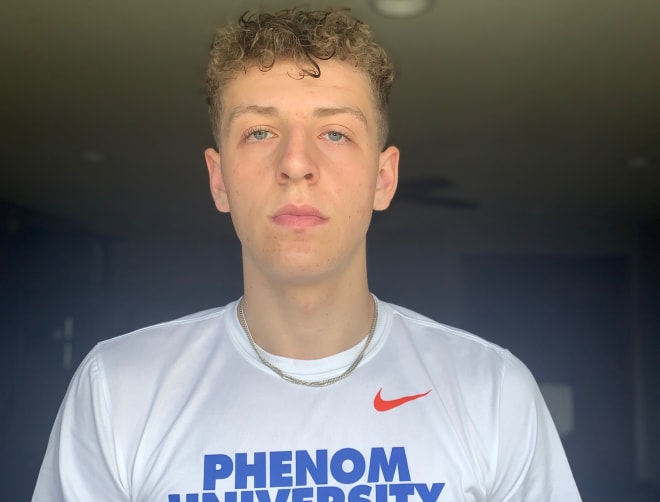 Brandin Podziemski, the 6-foot-6, 193-pound shooting guard from St. Johns NW Military Academy in Delafield, Wis., is living his best life. A somewhat of an unknown at the high-major level in the 2021 class, Podziemski, a three-star prospect, has emerged as one of the most talked about prospects in the class.
During his junior season at St. Johns NW Military Academy, Podziemski averaged 28.6 points, 9.5 rebounds, and four assists, as well as shooting 35 percent from three-point range, 52 percent from two-point range, and close to 80 percent on his free throw line.
Not long ago, Podziemski was considering scholarship offers from the likes of Arizona State, Boise State, DePaul, Kansas State, Loyola (IL), Milwaukee, and Rice. In the past week, both Kansas and Kentucky have extended scholarship offers to the talented guard.
"Yes, they (Kansas) have offered Brandin a scholarship," said Antonio Curro the Director of Phenom University - Team Herro. "Yes, that is correct, Kentucky has also offered. Right now, he's open to all opportunities. A lot has happened in the past week and he's very appreciative of the opportunities he has and any that come his way.
"Everything just happened, so he will be setting up the zoom and virtual meetings/visit with Kansas in the near future," he added.
While the coronavirus (COVID-19) put a stop to the spring and summer AAU Circuit, Podziemski was still able to make a name for himself in the 2021 class. Even without the luxury of playing in live events, Curro made sure that college coaches from all over had the opportunity to watch and evaluate Podziemski from a computer, laptop, iPad or television.
"It really comes down to film and what they see and that they trust Tony, he sends my film out and it goes from there," Podziemski told Rivals.com. "My shooting ability, I can score at all three levels and I love to defend. I fill the boxscore with anything the team needs and I think they notice that big time.
"I just have that dog in me, I don't care who I'm going at I'm going at with them with everything I've got," he added.