Kentucky's top breakout players in 2017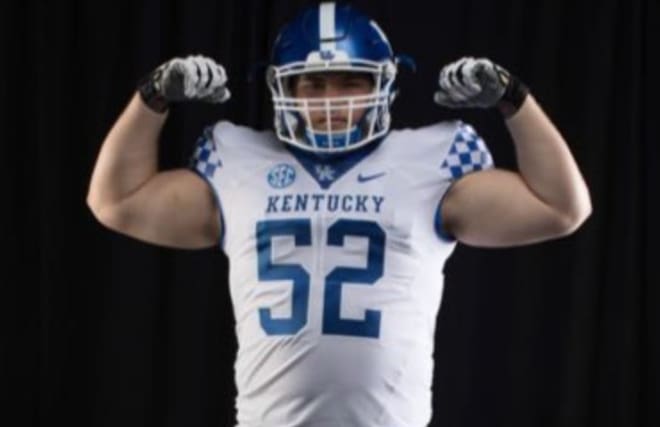 C Drake Jackson, RS-Freshman
Two years ago when Drake Jackson was a high school recruit nobody would have been surprised if you had suggested he would succeed Jon Toth as Kentucky's starting center. But a sequence of events started to make it seem like Jackson would have to wait a little longer. For starters, Bunchy Stallings had a strong 2016 season at guard, and going into 2017 the Kentucky coaches seemed intent on letting him move to his "natural" position of center. Throw in Nick Haynes' significant weight loss and inclusion on the depth chart at center, and it was not at all clear that Jackson would get a shot behind center anytime soon.
But then Kentucky had all sorts of problems at the center position early in the 2017 season. Over the first couple of weeks of the season poor snaps -- mostly high snaps -- became a glaring issue for the offense. Those snaps cost Kentucky drives and points, and with the team living on the edge, those little things could add up.
Jackson was given a shot at center and he had his ups and downs, but over the course of the 2017 season, his play in the middle probably did more to stabilize and improve Kentucky's offensive line than any other single factor. The snap issues went away, Jackson avoided penalties and held his own against much older, more physically developed players in the SEC. Benny Snell's numbers skyrocketed on the back half of the schedule and it would be foolish not to credit Jackson with a lot of that.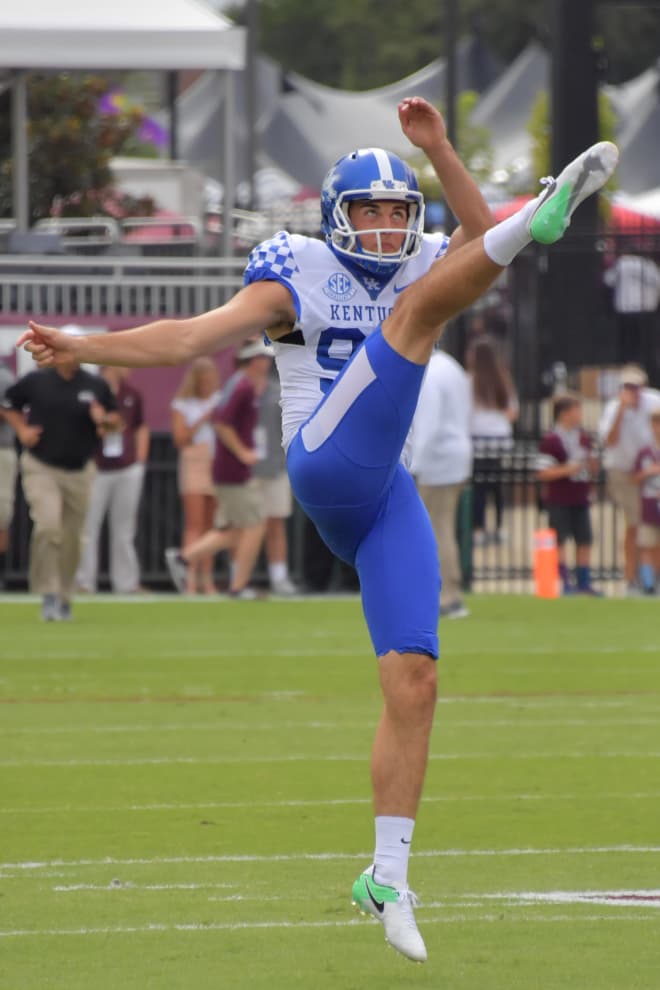 P Matt Panton, Grad. Transfer
After all of Kentucky's punting woes in recent years, Dean Hood and Mark Stoops would have probably taken "decent" if you had made them that offer before the season. Grant McKinniss' struggles in 2016 were well documented. So Kentucky's staff brought on former Columbia punter Matt Panton, an Australian, as a graduate transfer in the offseason.
When Panton was added to the roster it wasn't at all clear that he would become Kentucky's starting punter. It was imagined that he might split duties as the punter who could pin an opposing team deep. He wasn't known for having the biggest leg.
But Panton won the starting position before the start of the season and performed better than anything or anyone suggested he would. At Columbia, Panton averaged around 40 yards per punt. That number rose significantly during Panton's one year stint in the SEC, and he routinely placed the ball deep in opponents' territory, which helped Kentucky climb the national special teams rankings. While Panton did go through the embarrassing ordeal of suspension following a public intoxication charge, he bounced right back and has been one of Kentucky football's most pleasant surprises in 2017.
RELATED: Kentucky's new punter commit, Max Duffy, goes on the record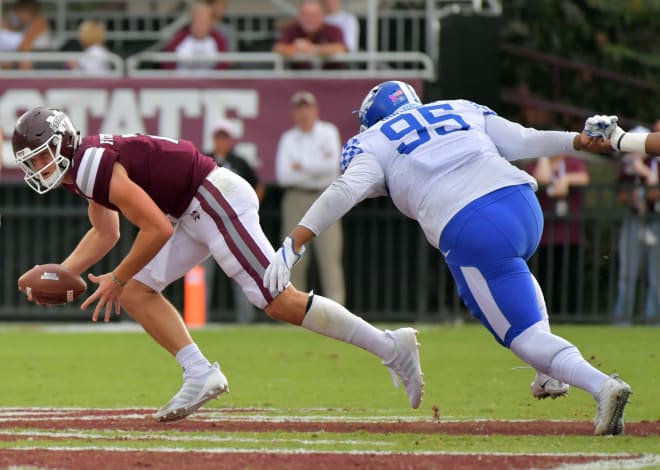 NG Quinton Bohanna, Fr.
Normally breakout candidates are players who have been in the program and around the block for a little while. But Bohanna certainly qualifies as a breakout player.
Bohanna was a three-star recruit and while Cats Illustrated listed him as a potential impact candidate as even a true freshman, Bohanna did not have the kind of fanfare most recruits with his ranking or offer lists probably would. But it quickly became apparent to the coaching staff that they had themselves a steal in the big interior defensive lineman from Cordova, Tenn.
RELATED: In-depth look at how Kentucky's first year players performed in 2017
Bohanna started to steal some playing time early in the year. He played in every game except the Cats' trip to South Carolina. In the middle of the season he started giving Kentucky the best sustained production at the nose that the Wildcats had gotten from anyone in a couple of years. And before the Vanderbilt game, Bohanna took the starting job from two seniors, Matt Elam and Naquez Pringle.
His numbers won't be flashy, but Bohanna did enough to lock down the starting job next year barring something unforeseen, and he gives Kentucky a better long-term forecast in the middle than they have had in quite some time. Frankly, he was the kind of freshman a lot of people expected Elam to be back in 2014.