'It couldn't have been any better'
Kentucky's top point guard target Trae Young is familiar with Lexington and UK's campus. He has built a solid relationship with Kentucky's coaching staff and knows the ins and outs of UK basketball.

But that doesn't mean his visit to UK for Big Blue Madness didn't have significance. Just because the 6-foot-2, 170-pound point guard from Norman, Okla. and his dad, Ray Young, are familiar with UK, doesn't mean the entire family was on board.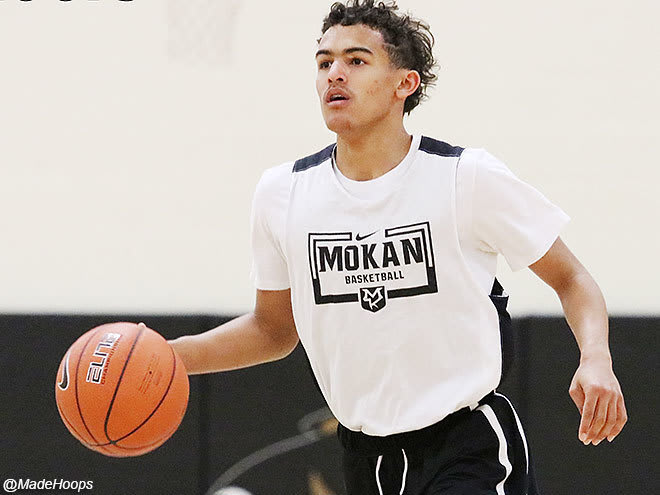 Trae Young's father, Ray Young, spoke with Cats Illustrated about his family's visit to Lexington.
"It couldn't have been any better," Ray Young said. "It was pretty cool seeing everything, but actually the best thing was my wife was able to see everything. We were there last year for Big Blue Madness. But she was really comfortable with everything. She liked what she saw. She feels even better now knowing that she was there. She knows where he'll be staying, where classes are, how the whole process will go. She felt really good about that. She would hate for her son to pick any school and she hadn't been on the campus yet."
Trae and his family overlooked Kentucky's media day last Thursday, a day before Big Blue Madness. They watched as over a hundred media members interviewed the current Kentucky team.
The Young family was invited early because Kentucky's coaching staff wanted extra time before 11 other recruits arrived on campus.
"We came in early because they wanted us to come in there and spend time with us before it got crazy with all the other recruits," Ray Young said."...It solidifies what they've been saying to us. They really care about Trae and they really want him. We really trust the coaching staff and feel comfortable with them. It showed us even more that Trae is a priority for them and he's someone that they look forward to getting and feel he can come in and do some great things for them. It just gave us that much more confidence."
And as current UK players were gobbled up by the media, John Calipari spoke with the Young's about how that could be Trae next year, and even about what other 2017 targets could be joining him.
Kentucky's staff has always been very open to Trae and Ray about who they are recruiting in the class of 2017.
"We know everyone they're recruiting," Ray Young said. "There's a lot of information that goes out there that I can't really comment. Coach Cal always informs Trae of everyone he's recruiting from the five to the point guard. That just makes us as a parent feel more comfortable about the entire situation and lets me know that Trae and Cal are having great communication. It's just a good situation I feel."
The next day they took in another Big Blue Madness. The theme was family and Ray Young said he was impressed with all Kentucky players have a bond that extends even to the NBA.
"That was pretty cool," Ray Young said. "What made it even better was last night going to the Thunder game. For Trae to get to talk to Karl-Anthony Towns for a little bit after the game was pretty cool. You can really tell Kentucky is a family. All the boys love each other. They care for each other. Even if they didn't play together in school it's cool they all communicate with each other at the NBA level. They look at Kentucky as a huge family."
The Young's saw that bond first hand on Sunday. Their busy weekend became busier when arriving in Oklahoma City they checked out the Thunder's game.
Oklahoma City was playing Minnesota and after the game Trae Young spoke with former Cat Karl-Anthony Towns.
Towns didn't give Young a recruiting pitch but instead just talked about his experience in Lexington.
"All he did was express his love for Kentucky and how fun it was for him," Ray Young said.
Trae Young will announce his final official visit this week. He's visited Oklahoma, Texas Tech and Kentucky officially. He will check out Kansas this weekend and likely take his unannounced fifth official visit. He's also considering Washington and Oklahoma State.
Then it will be time for a decision, although it's unclear when exactly that will take place.
"I think it will be around December, maybe a little later," Ray Young said. "With the way things are going and how they're moving, it may be sooner. I would hate to speak for him. He's feeling comfortable about this whole situation and what's going on. He's also feeling better that his mom is able to go on these visits and she feels good about all the visits that we've taken so far. I think when all the visits are done and we sit down with each other and talk about it, it may be around December but it could be earlier."
And you'll hear about when Trae Young is ready to decide. He won't quietly just commit on Twitter. Expect his decision to be on live TV.
"I think he wants to do the ESPN thing," Ray Young said. "He wants to do what De'Aaron did last year."