Future Cats expect heated practices next season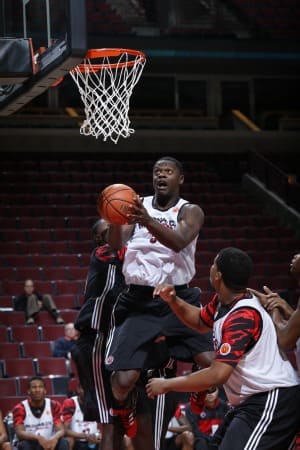 CHICAGO - On the eve of the McDonald's All-American Game, some of the nation's best high school players were talkin' 'bout practice.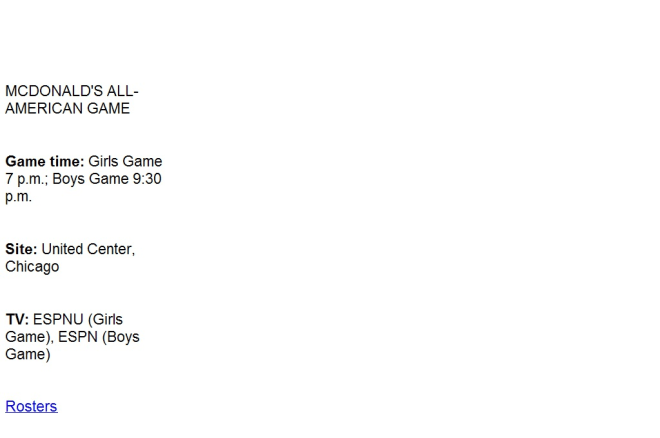 Not the game, which on Wednesday night will pit 28 of the top players in prep hoops against one another. And not Tuesday's private scrimmage, purported every year to be among the most hotly contested high school games on the planet.
"Each practice (at UK) is going to be like an NBA-style practice, there's so many good players there," forward
Aaron Gordon
said. "It forces you to step your game up, and if you don't step your game up, then you don't get playing time."
Gordon on Tuesday committed to Arizona over Kentucky, Oregon and Washington.
"When a person commits somewhere else and he knows what kind of practices we're going to have, that's how you know it's a precedent that we set," Andrew Harrison said. "And it's going to be very intense."
Just how intense remains to be seen.
Every one of Kentucky's incoming players is an intense competitor, Johnson said. And each of them knows that could result in highly competitive, physical, challenging practices.
"It might be a couple fights or whatever at practice," Andrew Harrison said. "But I'm looking forward to it."
Wait, what?
Fights? As in, fights?
"There might be," Aaron Harrison said. "I wouldn't say that's a bad thing as long as it's for the right reasons, competitive reasons; it's not personal."
Johnson smiled when told the twins had suggested practice might lead to Cat-on-Cat violence.
"A lot of us are competitors and winners," Johnson said. "So there may be a couple of fights. But all in all, it's just competition."
And competition is the name of the game for Kentucky's incoming freshmen.
Lee and Johnson singled out Randle as perhaps the single most competitive player among the six future Cats at the McDonald's game, and Andrew Harrison bristled at the idea that they hadn't chosen him.
"I don't know about all that, now," Andrew Harrison said. "I don't think I'm all right with that. But we'll see in practice."
They'll see a lot in practice.
Kentucky, coming off a first-round NIT loss to Robert Morris, figures to have the deepest roster - and perhaps the most talented one - in
John Calipari
's tenure.
And it still could get better. The Wildcats continue to recruit
Andrew Wiggins
, the No. 1 player in the 2013 class, who's here this week, and are eying a potential backup point guard in Kentucky Mr. Basketball
Dominique Hawkins
.
That could mean intense battles in practice and for playing time.
"It's going to be real competitive," said Johnson, who added that he relishes the idea of battling fellow 7-footer Cauley-Stein in the post. "I think that's what makes you a better player, when you go up against people that are your caliber."
That apparently was lacking at Kentucky this season.
Several of the future Cats said Calipari talked to them this season about what Kentucky needed in practice and asked them to bring it to campus next season. He told Johnson to be tough and physical. He told Randle to set a tone of physicality and leadership.
"When I was at his practice for Big Blue Madness, we were talking about how this year they didn't really have anybody very vocal or just up-paced during practice and games," Lee said. "We kind of just decided that I had to bring something so we weren't like that again. I knew that was something I was able to do."
Lee expects his fellow freshmen to help him in raising the bar at practice.
"I think everybody kind of knows what's going to happen," Lee said. "We all realize that our practices are going to be a lot harder than probably the games."
And if that leads to heated tempers, these Cats are cool with it.
"Everybody's competitive," Randle said. "If it results in fighting, let's go. We're not fighting because we hate each other. We're fighting because we hate to lose. If you're fighting because you hate to lose, then I think we're in pretty good position."