Four-star LB Jared Casey commits to Kentucky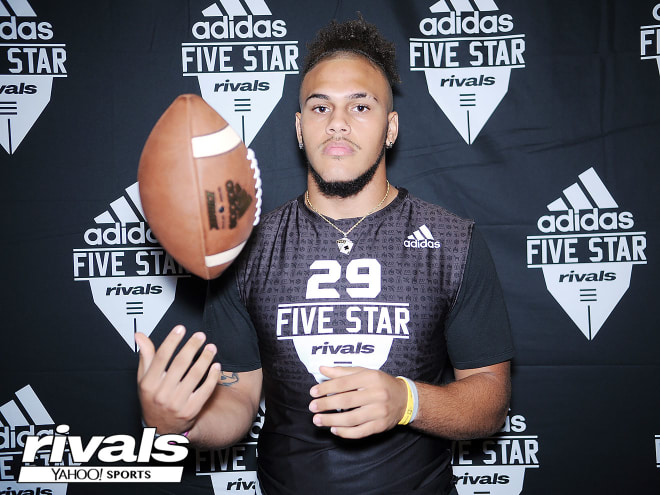 One day removed from Wandale Robinson's flip to Nebraska, Kentucky's football program is on the better end of a switch.
Jared Casey, a four-star linebacker from Louisville (Ky.) Ballard, had been committed to Oregon until last month. Now he's committed to Kentucky.
Cats Illustrated first reported Casey's decommitment from Oregon on November 27th. That was one day after several Kentucky assistant coaches had an in-home visit with Casey.
On Thursday, the four-star linebacker announced his commitment to Kentucky on Twitter.
On the heels of Robinson's decommitment, Casey's choice is a positive reversal of recruiting momentum for the Wildcats with the early signing period set to begin in less than two weeks.
Casey is expected to be an outside linebacker for Kentucky. Other linebackers committed to UK in the 2019 class include JUCO prospect Marquez Bembry, Tra Wilkins, Shawnkel Knight-Goff and K.D. McDaniel, as well as edge defender and DE/OLB J.J. Weaver.
Kentucky now has four commitments from the city of Louisville and five from the Commonwealth.
Before Casey's commitment Kentucky's class was No. 30 nationally according to Rivals.com, falling a few spots after Robinson's announcement. Casey's commitment pushes UK back to No. 27 in the national rankings.
Casey was recruited by Kentucky assistant coach Vince Marrow.
With a new annual subscription you can get $99 in free Kentucky gear from the Rivals Fan Store. This offer expires soon. Join the largest premium community of Kentucky fans online and get Signing Day scoop you won't find anywhere else!