Five-star point guard Darius Garland taking time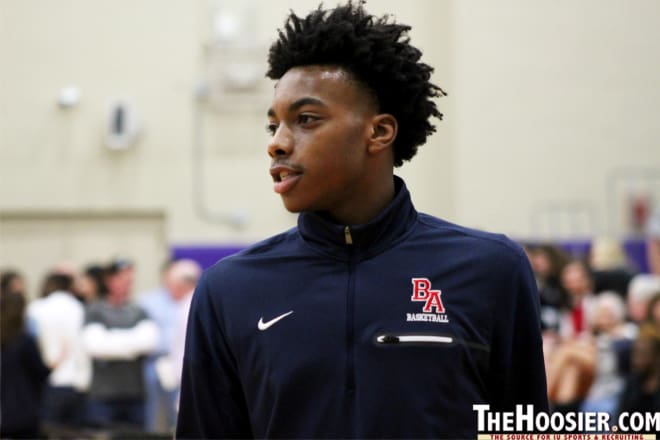 MEQUON, Wisc. – The highest-ranked point guard in the class of 2018, Darius Garland was impressive last weekend playing for Bradley Beal Elite in the NY2LA Sports Swish 'N Dish.
Already a three-time state champion at Nashville (Tenn.) Brentwood Academy, Garland has his pick of schools. Kansas was the most recent to offer while Duke, Kentucky and others continue to try and pry him away from hometown Vanderbilt.

IN HIS OWN WORDS
Kansas: "They are a really good program. I like coach (Bill) Self a lot and he's a really good guy. Hopefully I can take a visit there soon."

Duke: "Coach (Mike) Krzyzewski says that I can help their program a lot. They've been offering a lot of great players in my class. If we were able to come together and play as one at Duke that would be great."
Vanderbilt: "I like Ccach (Bryce) Drew a lot. He's a really good guy. We've had a relationship since he was at Valparaiso so we go way back. I think they have a really bright future. There's a little bit of a pull to stay home, but I'm taking my time with my decision."
Kentucky: "I love their playing style. They get up and down, they play really quick and their team is always loaded with talent. We'll just have to see what happens there and who they get."
RIVALS' REACTION
For a while, Garland looked like a prime candidate to get his decision out of the way early. Now, it's looking like he will take some time and he said that he's not in any kind of rush to make a decision.
Tennessee is still trying to push and Indiana had been in decent shape before its coaching change so we'll have to see if either of those two can make a push. However, as it stands, Rivals.com expects that Duke and Vanderbilt are the most likely to battle it out for Garland's services.