Five programs with buzz at the live period in Indianapolis
1. VILLANOVA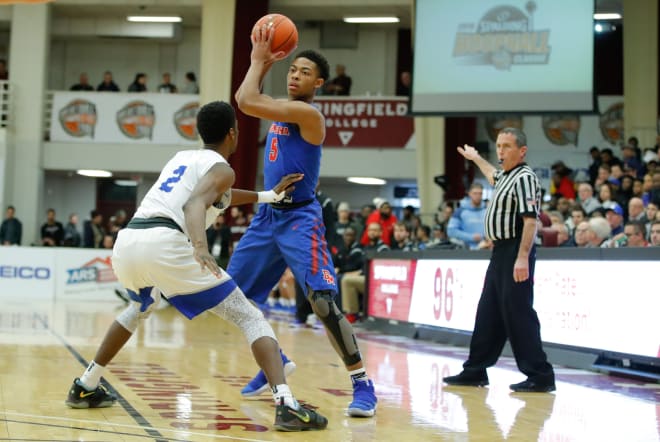 The Wildcats have already locked up the commitment of Eric Dixon, a 6-foot-7 big man out of Pennsylvania who sure looks like he can make an immediate contribution in Villanova's offense a year from now. Playing for We R1, Dixon is the ideal small-ball big man who can score in the post, knock down jumpers out to 17 feet and also rebound at a high rate.
Jay Wright should feel good about what he already has in place. But there could be more to come, as Dixon's travel teammate, Isaiah Wong, remains high on the Wildcats. A Villanova assistant was at all of his games this weekend.
Others that looked good and hold the Wildcats in high regard include five-stars Aidan Igiehon and Scottie Lewis, along with top-75 guard Justin Moore, an elite shooter who took an unofficial visit to Villanova on Tuesday.
FOR MORE VILLANOVA SPORTS NEWS, GO TO NOVAILLUSTRATED.COM
2. MEMPHIS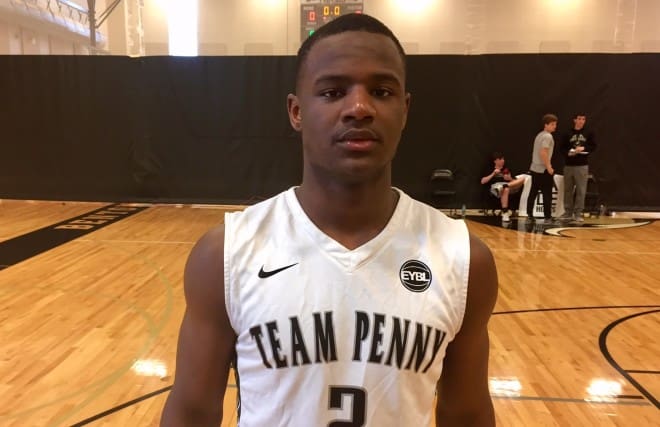 Penny Hardaway has hit the ground running in his hometown of Memphis. After securing the commitments of Rivals150 seniors Alex Lomax, Antwann Jones and Tyler Harris last month, the Tigers were out in full force, locking their eyes on second-ranked junior James Wiseman.
The recruitment of the five-star is one of the more fun-filled storylines to follow in the coming months, as the Tigers are in a heavyweight fight with Kentucky. Can John Calipari overcome Hardaway's relationship with Wiseman, one that was formed during Hardaway's time coaching Wiseman on the travel and high school circuit for the past 12 months? Or does Memphis win out and secure its highest-rated recruit since - as luck would have it - Calipari was roaming the sidelines for the Tigers?
Wiseman is not alone in favoring Hardaway's crew as his teammates, Malcolm Dandridge and Chandler Lawson, are also thought to be heavy Memphis leans. Meanwhile, in Atlanta, Hardaway was making his presence known at the games of top- ranked sophomore Jalen Green.
FOR MORE MEMPHIS SPORTS NEWS, GO TO TIGERSPORTSREPORT.COM
3. KENTUCKY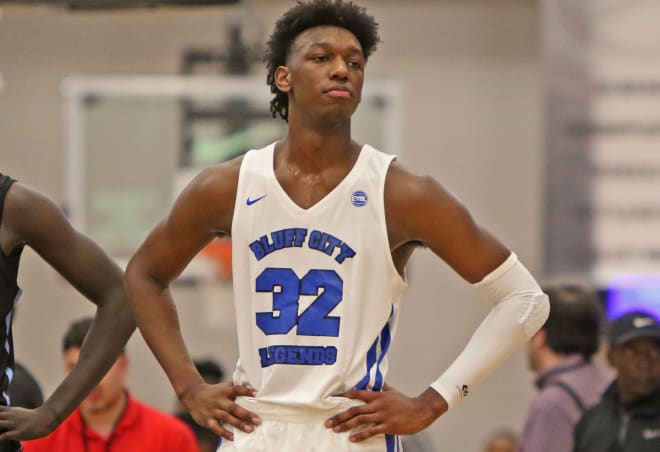 It was another good few days for the Kentucky faithful, despite the fact that a minor surgery forced John Calipari to miss the second evaluation period. UK continued to make a push for an elite 2019 class and beyond, and a number of top-tier recruits took notice.
Just like Memphis, the Wildcats kept a close eye on second-ranked junior James Wiseman. The five-star center remains high on UK despite Memphis' recent surge for his services. The same can be said for top-ranked junior Vernon Carey Jr., who was watched by Wildcats assistants throughout the weekend.
Tyrese Maxey remains in a waiting pattern with the idea of reclassification into the 2018 class, and while the chances of him making such a move have become overblown, he does remain high on Kentucky. Another guard to keep tabs on is Jalen Lecque, arguably the most explosive guard in high school basketball. Lecque received an offer from UK on Monday, a scholarship that he has been waiting for. That is four five-star prospects in the 2019 class that UK has solid momentum in recruiting, and swinging and missing on all them would be an enormous surprise.

4. DUKE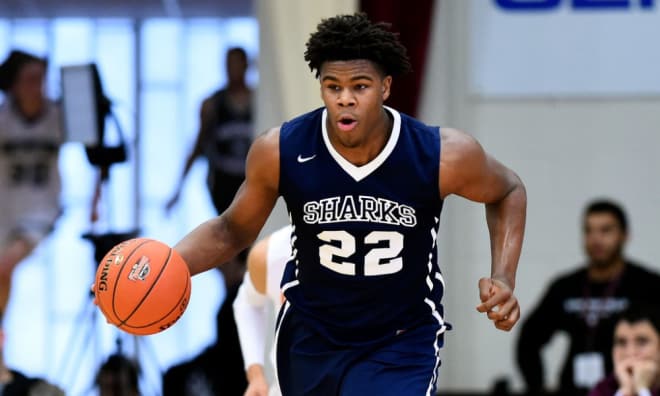 The Blue Devils already have the commitment of top-50 junior Joey Baker in the hopper, and the 6-foot-7 forward ended the weekend on a high note, finishing with 23 points. He scored buckets that came off impressive runners off of the glass, dunks on the break and catch-and-shoot jumpers.
The Duke coaching staff was hard at work and remained a presence at a number of top targets' games in Indianapolis. Bryan Antoine is high on the Devils. The same can be said for five-star junior Wendell Moore, who is looking to cut his list to a group of five or six in the coming weeks. The Blue Devils look to be at the top of his list right now.
Duke has kept its attention on top-ranked junior Vernon Carey Jr., who seems to be liking what the Blue Devils have to sell. A commitment is not likely any time soon, but it does look as if Coach K's bunch sits atop of his list of suitors. Others, including top junior Cole Anthony, five-star center Armando Bacot and top-10 big Isaiah Stewart, also see the Blue Devils in a good light.

5. KANSAS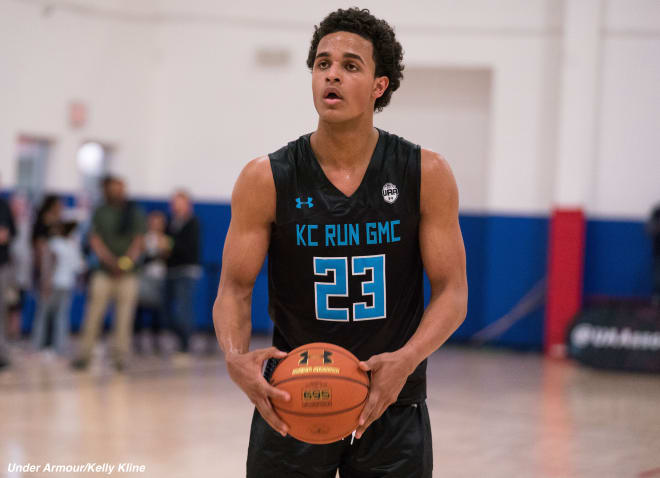 The Jayhawks recently completed another top-10 recruiting class. And while they will lose four of their starting five this spring, they have restocked their cupboard with a slew of top high school prospects and transfers. More are likely to come, as a number of elite prospects remain high on the Jayhawks, most notably Jeremiah Robinson-Earl.
Robinson-Earl has tremendous ties to the Lawrence program, and he was especially good in Indianapolis. It would be a minor upset if he were to choose anyone but Kansas as his landing spot next year, although a UNC offer handed out on Monday could become a factor.
Zach Harvey, Robinson-Earl's good friend and longtime travel teammate, is fan of the Jayhawks, although a slew of other Big 12 programs and Creighton have kept in touch. Bryce Thompson, one of the more promising guards in the 2020 class, reeled in a KU offer last week and has always been a fan of the Jayhawks, too. R.J. Hampton, a top-three guard in the 2020 class, sees the Jayhawks favorably, as do North Carolina native Wendell Moore and top-50 wing Samuell Williamson.