Evans: Whitney is a "junkyard dog"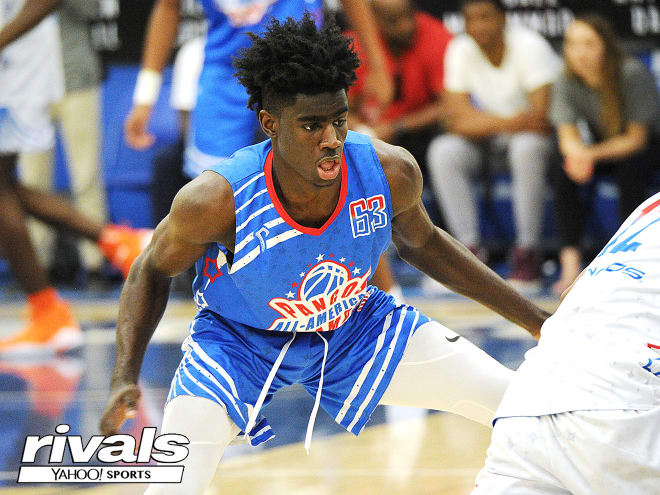 If you find yourself humming a Jim Croce tune while you're watching Kahlil Whitney at Kentucky, don't be surprised.
Shortly after Whitney's commitment to Kentucky, Rivals.com's Corey Evans shared his thoughts on the development with Cats Illustrated.
"Capable of defending three positions but a more than willing playmaker that can score in a variety of ways, Whitney is a junkyard dog that will thrive in the spotlight," Evans said.
Evans, part of the Rivals' national team along with Eric Bossi and others, called Whitney's commitment a "giant score" for a UK recruiting class that is looking better by the week.
"Just like Keldon Johnson was in the 2018 class, UK grabs ahold of one of the biggest alpha dogs in high school ball," Evans said.
That alpha dog identity defines Whitney's game, Evans said. It's not the only thing that makes him an elite prospect, but as Whitney's skill set has rapidly improved, its that coupling with his ferocious on-court demeanor and killer instinct that really sets him apart from a lot of others.
"Whitney has made tremendous progressions with his skillset and jumper in recent months but it's his tenacity that will really be put to work quickly in Lexington," Evans noted.
The "alpha dog" label has also been applied to Tyrese Maxey, also a part of Kentucky's 2019 haul.
What's behind the rapid skill development in Whitney's case?
The five-star prospect told Rivals.com's Eric Bossi last month, "I think it's (opportunity) and I've been in the gym a lot. I made up my mind that I want to be one of those guys, I want to be great. So I've been in the gym two a days with my dad and my trainer taking it real serious."