DOWN TO FIVE: Pennsylvania receiver still likes Kentucky
Late in the week one of Kentucky's top wide receiver targets trimmed his list down, and he did so in a more substantial way than have many other recruits who have been more modest with their cuts.
Julian Major is down to five schools and the Cats are still an option.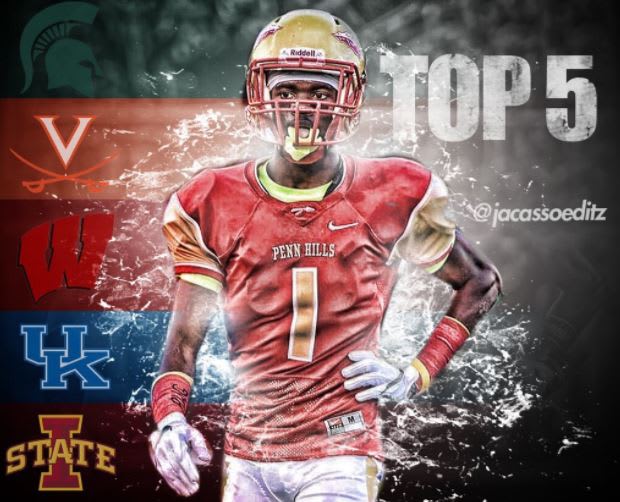 Major is a 6-foot-2, 165-pound three-star receiver from Pittsburgh (Pa.) Penn Hills. He released his top five on Friday, and it is made up of Michigan State, Virginia, Wisconsin, Kentucky and Iowa State. All have offered.
That's a region Kentucky hasn't recruited heavily in a very long time. Steven Clinkscale has found some success in Michigan (Marquan McCall) and Cincinnati (Quintin Wilson) recently, and now he has the attention of a player from Western PA, a talent-rich part of that state.
Major visited Kentucky earlier this year and the trip seems to have gone well for him.
"The vibe when you first get there is just a good feeling," Major told CatsIllustrated.com, referring to that trip to Lexington. "The tour of the facility was nice and talking with the coaches was even better."
Major has confirmed that he "talks often" with the UK coaching staff.