Cats need P.J. Washington to play at a high level consistently
P.J. Washington is widely expected to be one of the stars of this year's Kentucky basketball team, even though ESPN writers left him off a list of the top 50 players in college basketball.
Here the Cats Illustrated staff previews the freshman forward's upcoming season.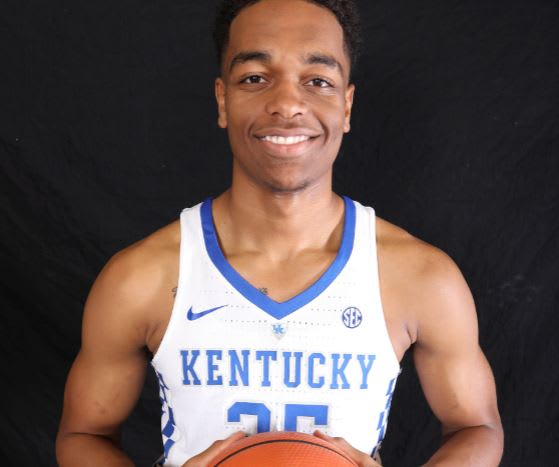 What did you think about P.J. Washington's performance in the preseason?
T.J. Walker, Basketball Recruiting Analyst: My preseason expectations of Washington being UK's most important player was confirmed after three exhibition games. He's the only play on the team that loves and has a knack for rebounding, and while it's a concern for the overall picture it just goes to show how important he will be this season.. I thought overall Washington did a great job, but will need to stay out of foul trouble.
Jeff Drummond, Managing Editor: I thought it was solid but not very memorable. He did a lot of good things and didn't make many mistakes that stood out. No glaring weaknesses. His free-throw shooting was much better than he displayed during Team USA's games in the U19 World Cup, demonstrating that he's been in the gym working on it. I liked how he rebounded, but that's difficult to gauge against the smaller opponents that UK faced.
Justin Rowland, Publisher: He had 33 points and 18 rebounds over three games and that's good but I think they need him to be more the guy who had 15 & 10 against Centre in the last game and less the guy who took five shots and had four rebounds in 27 minutes against Morehead State. I'm not sure this team has the luxury of Washington having many off nights. So we saw plenty that supports the idea that Washington can be one of this team's two or three stars, but time will tell if he's ready to be that consistently.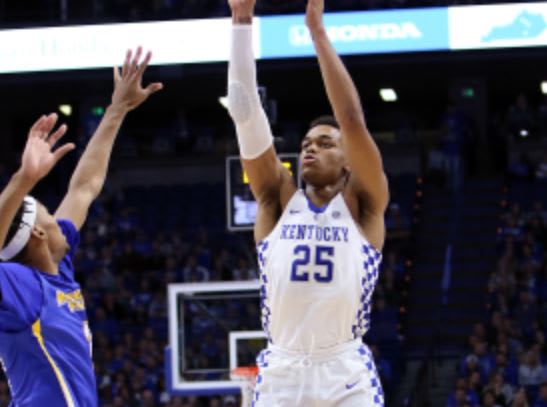 How do you think he helps Kentucky in the 2017-18 season and what role does he play on the team?
T.J. Walker, Basketball Recruiting Analyst: Washington is UK's best rebounder so that is how he will help the Cats but he's also a great scorer and will do a lot of good things defensively, too. He may not be the leader but he will be one of the leaders, and he will be the type of kid that will lead not only vocally but he will lead by example.
Jeff Drummond, Managing Editor: Washington is so versatile. He gives John Calipari a lot of different options in the "positionless basketball" style. I understand that Cal wants to develop his game for the next level, which means spending most of his time facing the basket, but I think Washington can be an undersized 5 against teams that don't have a traditional center and really thrive. If Nick Richards or Sacha Killeya-Jones struggle with consistency, I could see Cal going small with Washington as the 5. He may wind up leading this team in rebounds, regardless of position.
Justin Rowland, Publisher: I think it's really important that Washington be that guy who consistently flirts with double-doubles and averages around 15 a game. This team won't exactly be hurting for scoring, but just because they have a bunch of guys who are capable of scoring doesn't mean they couldn't use someone else besides Kevin Knox to step up as a consistent bucket maker. I think he'll be that. He can hurt a defense too many ways not to. There might be some times when he fades into the background a little bit, but I anticipate at the end of the season we'll talk about him as one of the two or three best players on this team.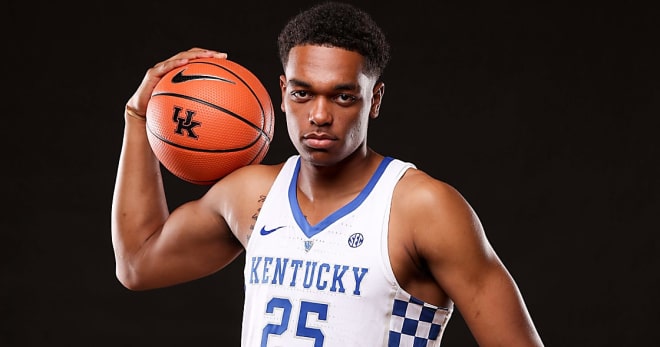 What do you believe is his ceiling and his floor?
T.J. Walker, Basketball Recruiting Analyst: Washington's ceiling is SEC Player of the Year and his floor isn't low whatsoever. Washington is an energy and hustle player. He brings it every night. But if things click for him and he becomes more efficient offensively, he may be the best player in the conference.
Jeff Drummond, Managing Editor: A lot of people have compared Washington to former UK star Chuck Hayes. That's not a bad comp, but I think the ceiling is actually higher provided Washington can play with the same level of intensity. Hayes never had the jumper or wide range of offensive skills that Washington possesses. I see more of a Draymond Green potential without the histrionics.
Justin Rowland, Publisher: His ceiling is one and done, All-SEC and one of the best players in the country, contending for All-American status. When you're capable of rebounding like him and presenting so many matchup problems, you can have a fantastic season. And I don't think that's a stretch. His floor is probably pretty high, too, but in a less than ideal situation consistency could be an issue. The foul shooting issue will determine quite a bit. If he can be solid that's good enough.