BREAKING: Jarren Williams is back on board with Kentucky
CatsIllustrated.com has learned that Jarren Williams is back on board with Kentucky. In fact, he's been back on board for a little while now.
It's a huge development for Kentucky's 2018 recruiting class and the future of the program in a broader sense.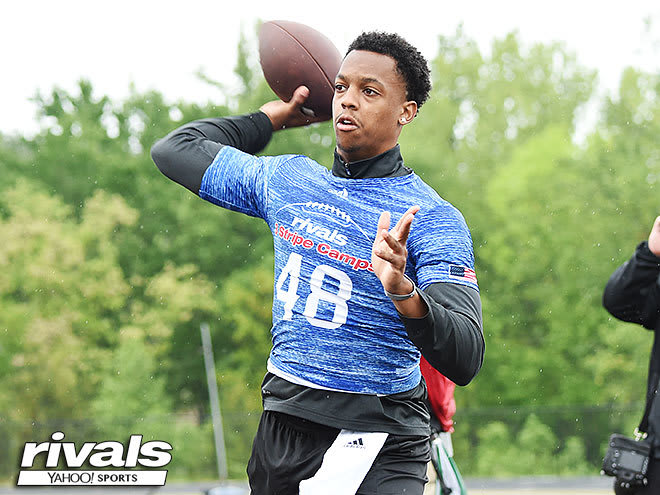 Quarterbacks coach Darin Hinshaw and tight ends coach/recruiting coordinator Vince Marrow visited Lawrenceville (Ga.) Central Gwinnett two Thursdays ago, intent on bringing the very popular quarterback back into the fold. Hinshaw and Marrow visited Central Gwinnett yet again this past Friday.
Williams first committed to Kentucky last summer and remained on board with the Cats for much of the spring. But after many visits to the South's top programs, and offers from those schools, Kentucky was able to bring Williams back on board.
Marrow took on a leading role in Williams' recruitment late, hence his presence on the trip to Central Gwinnett.
While Kentucky had targeted other quarterbacks of late, such as Chase Wolf and Kevin Doyle, Williams has always been the Cats' first choice.
CatsIllustrated.com will have more on this story as it develops.
If you're not a member of CatsIllustrated.com click here to jump on board.