Ahmad Wagner transferring to UK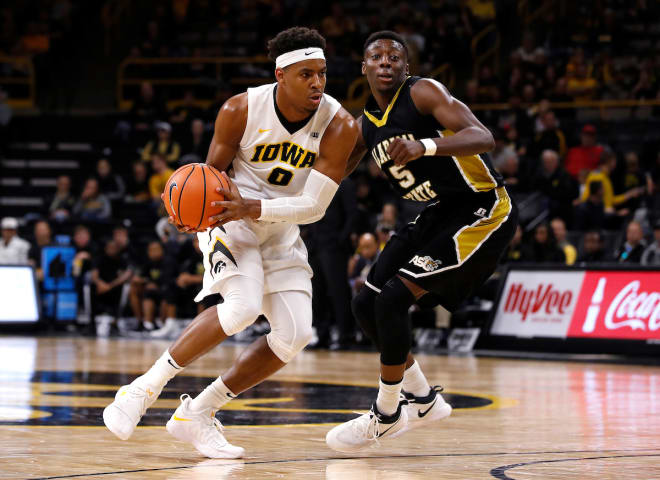 Former Iowa basketball player Ahmad Wagner has announced his intentions to transfer to Kentucky to play football for Mark Stoops' program.
The 6'7 former two-sport star in high school at Huber Heights (Ohio) Wayne had been a role player for the Hawkeyes' hoops program for the past three seasons but will finish his college career at Kentucky.
Wagner announced his decision on Twitter, just more than a week after taking his official visit to Kentucky.
Cats Illustrated has learned that Wagner will have two seasons of football eligibility at Kentucky instead of the one that was previously reported and expected.
Louisville, Cincinnati and Akron were among the other schools that had pursued Wagner, who has not played football since his senior year of high school in 2015. Iowa's football coaches were making the case to him that he could stay on campus and play two years for Iowa, not sitting out the 2018 season. That was when it was believed he would have to sit out a year per standard transfer rules before regaining his final year of eligibility. But with the revelation that there is an exemption for Wagner's circumstances, that made him a much more attractive recruit and, Cats Illustrated is told, Michigan, Michigan State and some other top Big Ten programs had reached out to express interest.
Wagner is immediately eligible to play during the 2018 season.
Vince Marrow was Wagner's recruiter during his time in high school and as he made his transfer decision.